Business Activities
With our cutting-edge
R&D capabilities,
we are ideally positioned
to drive progress
in the rapidly evolving
semiconductor field.
SCREEN SPE Tech enjoys an outstanding reputation globally,
especially for our equipment that performs cleaning, drying, coating,
development and other processes for semiconductor wafers.
We handle everything in the semiconductor manufacturing process
from equipment development and design to production and quality control.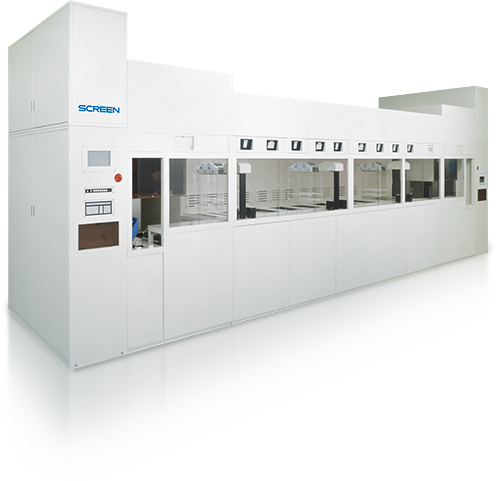 Furthermore, based on technical and research expertise acquired
over many years, we are able to respond flexibly to individual needs,
such as for ultra-thin and compound wafers that are difficult to optimize
with conventional processing equipment. With our reliable technology,
we will be a pacesetter for the future of a semiconductor field
that is becoming ever more advanced.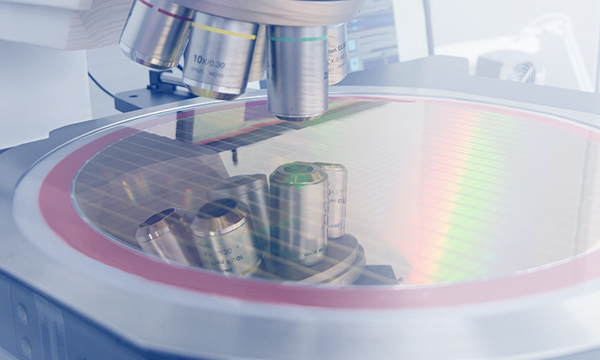 Development and Production
The Frontier Project… Promoting environmentally friendly technologies
Green devices and other environmentally friendly products are receiving increasing attention worldwide due to the urgent need to transition to a low carbon society. They include the SiC power devices required for equipment such as inverters, LEDs that have revolutionized lighting, printheads expanding applications for inkjet printers, and MEMs that play a key role in a wide variety of sensors.
We have created the Frontier Project to accelerate the development of green devices and other advanced Earth-friendly technologies. Their adoption is vital to our shared future.
Product Lists